FEATURE


A 4/20 to Remember
By: Forest Palmer
The KCC team celebrated our 2nd anniversary this 4/20 and with it, we celebrated all things cannabis. Over these last 2 years, KCC has had the opportunity to educate over 30,000 patients and customers while serving them more than half a million cannabis products. For our team, this has been the most fun and fulfilling career path and we thank you all for enjoying this plant with us.


Adult use kicked off in Missouri in full display the entire week surrounding the actual holiday starting with the Artisan's of Dank, KCCannafest. This year was the 2nd year that AOD has put on a 420 festival and it brought down the house; literally! Both days were a ton of fun but the 2nd day tested the crew when a storm came through and blew away half the vendor tents and main stage. The AOD team recovered elegantly and still put on an awesome show either way. The KCC tent was definitely smoking heavy and we burnt through more than a pound of weed in those two days. Shout out to the Artisans for helping keep the cannabis culture alive in Kansas City.

The week leading up to 4/20 continued at KCC dispensaries with a raffle to join the KCC 420 Club, which earns 1 patient or customer a 30% Off Lifetime discount. From Monday through the end of the day on 4/20 itself, each transaction earned a chance to join this select group of cannabis aficionados. Don't worry if you didn't win this year because we will be running the same raffle, EVERY 4/20.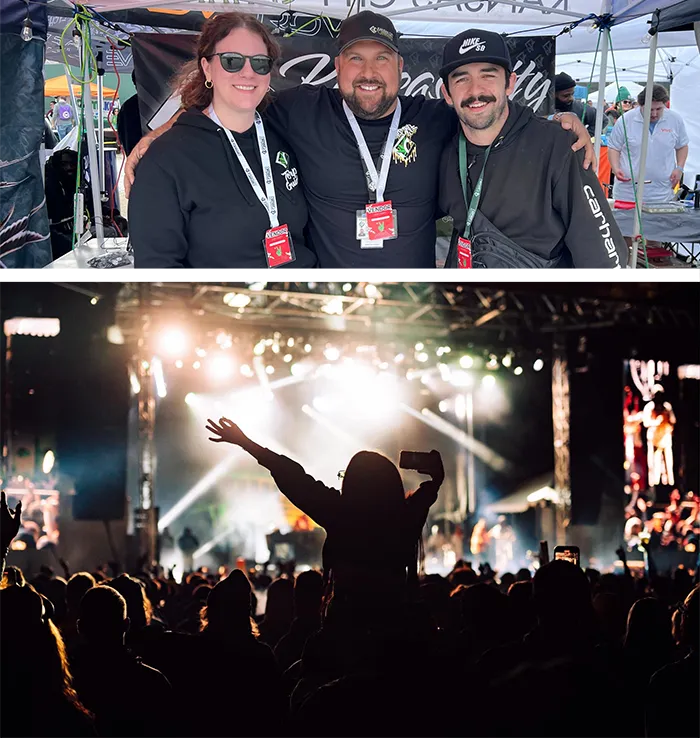 4/20 ended with a huge smoke session with 4/20 Fest at the Smokey River District in River Bend Missouri. The festival was a blast and a great way to cap a wonderful holiday. The festival included a concert with performances by Wiz Khalifa, Joey Badass and Berner, a cannabis consumption village and some of KC's tastiest food trucks. Good weed, good music, good food. The only drag was how police from 3 different departments converged on the venue and rolled the dice on pulling over just about anyone.

All-in-all, KCC and all of Kansas City showed out for our first adult use 4/20, setting the precedent for events and festivals for years to come. The positive culture that surrounds cannabis and continues to grow into the mainstream gives me hope for the future of this plant and industry. Happy 4/20/2023 and thanks for making it one to remember.